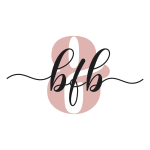 Massage
Swedish Relaxation Massage has long fluid strokes that have specific therapeutic benefit on both deep and superficial tissues. This massage technique increases circulation and reduces emotional and physical stress. It shortens the recovery time from muscular strain and encourages the release of endorphins, the body's own pain relieving chemicals. It can be received in a light, medium or firm pressure. Supported with aromatherapy oils & heated towels, relaxation massage aims to melt away muscle tension and help the client attain inner peace and balance.


Full Body 45M - $90.00
Full Body 60M - $100.00
Full Body 90M - $145.00
Back, Neck & Shoulder 30M - $65.00
Couples Full Body Massage 60M - $160.00
*treatments will be performed in separate rooms
Pregnancy Massage
Prenatal massage is therapeutic bodywork that focuses on the special needs of the mother-to-be as her body goes through the dramatic changes of pregnancy. It enhances the function of muscles and joints, improves circulation and general body tone, and relieves mental and physical fatigue. Pregnancy massage employs primarily Swedish type massage strokes and special care is taken in bolstering the mother-to-be's body to allow for the physical changes that accompany pregnancy. Because of the complexities of pregnancy those receiving are counselled to check in with their doctor to make sure that massage is safe for them.
*suitable from 13 weeks on wards.
*Pregnancy massages and pamper package only performed by fully pregnancy trained massage therapists.

*Body Firming & Beauty use pregnancy massage pillows to support our mothers and their beautiful baby bumps. If you don't feel comfortable lying on your stomach and using the belly pillow please let your therapist know and we can arrange for the treatment to be performed laterally

Pregnancy Full Body 45M - $105.00
Pregnancy Full Body 60M - $115.00
Pregnancy Full Body 90M - $160.00
Pregnancy Back, Neck & Shoulder 30M - $75.00

*see pamper packages for more pampering treatments for our beautiful mums to be

Plus..... A special gift just for you.
Fancy 10% off a maternity, newborn or motherhood session?? Any mother to be who books in for any of our pregnancy treatments will receive a voucher to use with the beautiful Sashi Hesson.