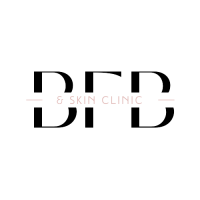 Ultraceuticals Facials
Ultraceuticals is one of Australia's pre-eminent cosmeceutical brands, offering professional-grade products and in-clinic treatments, formulated to address major skin concerns – ageing, pigmentation and acne - for your best-ever skin. Developed by cosmetic physician Dr Geoffrey Heber and entirely Australian made and owned, these products and treatments offer doctor's-office efficiency, without the prescription or the price tag. This Australian heritage gives the brand the keenest understanding of protecting and rejuvenating skin placed under the harshest conditions in the world – the Australian sun. Ultraceuticals power facial treatments utilises cosmeceutical grade products and advanced infusion technology whilst combining our signature facial massage to provide the ultimate rejuvenation experience.


ultraceuticals signature facials

30 minutes - $65.00

You will love feeling refreshed with our express signature facial which is designed to revive and uplift your skin using customised products tailored to your specific skin concerns. Double Cleanse, Exfoliate, Nourish and indulge with a luxurious massage to the face, neck and decolletage and finish with the application of essential vitamins and protection for your skin!
60 minutes - $100.00

Inclusive of all steps within the express 30 minute facial with the addition of advanced infusion technology (sonophoresis) steam and extractions, 20 minute massage to the face, neck and décolletage and hand and arm massage.
Vita Lift Ace Power Facial - $150.00

Combining all of our best ant-ageing ingredients (Vitamin C, Retinol, AHA, BHA, Niacinamide) offering pure indulgence and skin rejuvenation. This facial uses advanced infusion technology to dramatically firm, smooth, nourish and diminish the appearance of fine lines and wrinkles whilst helping to restore and rejuvenate the overall complexion.
Micro/Hydrabrasion

30 minutes - $100.00

60 minutes - $125.00


Diamond Microdermabrasion
Using a combination of powerful cosmetic ingredients, diamond-tipped microdermabrasion and vacuum suction, this unique treatment works to remove dead skin and debris, while stimulating collagen production to restore elasticity. Microdermabrasion is a total skin treatment incorporating deep exfoliation and vitamin infusion of potent anti-ageing antioxidants Vitamin A and C to refine, smooth and plump the complexion. Perfect for all skin types.
Hydrabrasion
Using the powerful effect of water through water jets, a hydrabrasion treatment targets the outer layer of skin to exfoliate and reveal a smoother, more even skin texture. The benefits of hydrabrasion using this technology can include freshening the appearance and texture of the skin, as well as increasing the absorption and penetration of active ingredients into the skin. A hydrabrasion facial can even be ideal for rejuvenating the skin for one-off special events such as weddings. The treatment can also be combined with other our peel treatments as part of a complete skincare regime.
Non-surgical Skin Tightening Facial - $175.00

Non-surgical facelift is a non-invasive treatment intended to freshen and rejuvenate the face without surgery. Over time, the skin loses elasticity and freshness as a result of age, exposure to the environmental elements, gravity, and lifestyle factors like smoking, among other things. Unlike in other areas of the body, your facial skin is attached directly to the muscles. With age, these muscles begin to tire and droop making your skin sag and wrinkle. The treatment uses bipolar radio frequency modalities to heat subcutaneous dermal tissue using a hand piece emitting RF waves. This causes the contraction of the existing collagen fibres, encourages fibroblast migration and promotes new collagen growth that helps to tighten and improve the outer architecture of the skin. You'll see the lifting effect and feel how your skin becomes tighter, smoother, and more elastic. RF treatments stimulates the production of your own natural collagen. Mesotherapy is designed to stimulate the mesoderm or middle layer of the skin. Naturopathic solutions are injected into the mesoderm to stimulate skin rejuvenation. Unlike a serum that nourishes the outer layers of your skin the mesotherapy infusion goes deeper and nourishes your skin not only from the outside but also from the inside by opening up a microscopic channel in your skin to achieve the penetration needed to get beneath the outer layers. The natural solutions contain vitamins, minerals, amino acids and antioxidants that rejuvenate, promote collagen and elastin production, improve hydration and increase skin metabolism. By directly nourishing the cells with vital nutrients, individual's look more youthful and the solutions stimulate the immune system facilitating rejuvenation that continues post treatment as part of the body's natural response.
Skin Workouts and Peels

30 minutes - $100.00

60 minutes - $135.00


Anti-congestion Peel
This sophisticated peel utilises very specific doses of AHA's & BHA in the form of Mandelic Acid - derived from ingredients found in bitter almond. It also contains two main potent anti-inflammatory agents – Niacinamide and Clove Oil to quickly decongest, clarify and help stabilise excessive oil production and has the outstanding ability to absorb excess oils combined with anti-inflammatory properties - the ideal treatment for clients with oily or acne prone skin.
Vita Peel

A lactic acid skin peel for advanced rehydration to deliver impressive, visible results which actively resurface and improve the skin's natural, protective moisture levels while restoring clarity and luminosity. This treatment softens fine lines and wrinkles, helps smooth coarsely textured skin, reduces the appearance of scaring as well as decreasing pore size and reduces hyper skin pigmentation.
Brightening Peel

For clients who want to take their skin to the next level with an extended depth of attention. This treatment combines 8 skin brightening agents to reduce the appearance of pigmentation, hyperpigmentation, dark spots, blotchiness and dull skin. This treatment is an in-clinic mask designed to treat photodamaged disorders.
Anti-ageing A-zyme Peel -
$150.00
The power-house of all anti-ageing treatments. For clients who are concerned with sun damage, ageing elements and skin texture, the A-Zyme peel is the perfect choice. This peel works quickly, to diminish the appearance of fine lines, wrinkles and uneven skin tone. Containing the potent ingredients of Retinol (Vitamin A) and Bromelain, this peel will refresh, refine, hydrate and plump skin and improve overall skin luminosity.
What to expect- Prior to a peel
You will be prescribed a homecare regimen suited to your skin type Always use a broad spectrum sunscreen at least SPF 30+ Cease use of any Retinol products 48 hours prior to the treatment.
During the treatment
The Peel or Mask may cause slight tingling, heat and discomfort on the skin – this is a normal skin response. The reason is that the enzyme action within the peel begins to dissolve the dead surface cells creating a tingling effect. A slight heat sensation can be due to the active ingredients as they penetrate into the skin.
After the peel
You may experience minor discomfort, redness and/or flakiness – this is a normal response.
Post treatment
Use Ultraceuticals moisturiser range as instructed for the next 5-7 days following your peel.
Always apply Ultra UV Protective Daily moisturiser SPF 30+/50+ during the day.
Avoid active homecare products (Vitamin A, Vitamin C, AHA's and BHA) 5-7 days post treatment.
Rare side-effects
Do not pick at peeling skin as this may cause post-inflammatory hyperpigmentation. Do not prematurely expose skin to the sun as this may cause post-inflammatory hyperpigmentation.