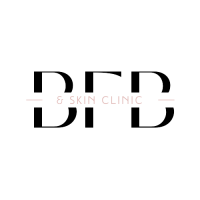 Tinting
Tinting is the perfect, low maintenance way to rock beautifully natural yet dramatic lashes and brows. Perfect for a day at the beach, lash tinting avoids mascara smudging and running, brilliant for those sensitive to makeup and mascara. A quick treatment with instantly amazing results; tinting will quickly become and favourite for anyone with a busy schedule and active lifestyle.


eyelashes - $25
eyebrows - $15
Eyebrow wax with brow & lash tint - $55
Henna Brows
This exciting treatment is the perfect addition to your brow sculpting service. Henna tinting 'stains' the skin more effectively than regular tinting and sets to a powder like matte finish that last 2-4 weeks depending on the skin type. This treatment is vegan friendly and all natural. Many clients comment that it reduces the need to fill in the brows and adds definition where hairs are sparse or non-existent. No peroxides or preservatives. Perfectly suited to sensitive skin types.


Henna brows - $45
Henna brows with wax - $65
Brow Lamination
BROW LAMINATION is designed to straighten the brow hair resulting in an instantly full, lifted and fluffy brow. The process involves straightening eyebrow hairs so that all hairs stand in the desired direction. This treatment has amazing results teamed with Brow Henna or Brow Tint. The formula is also vegan friendly!


Brow Lamination - $65
Brow Lamination with Wax - $85
Brow Lamination with Wax and Tint - $110
Lash Lift
The hottest trend in natural eyelashes allowing you to have luscious lifted lashes that will last for weeks, in the blink of an eye. Lash Lifting uses "Silicone Rods" instead of traditional perming rollers to give more of a lifting effect from the base of the eyelash. A 60 minute professional treatment is all it takes to deliver a sumptuous lash lift that is retained, even after a shower or swimming, for up to 12 weeks.
* Complimentary Eyelash Tint included with treatment for ultimate results.


Lash lift- $85